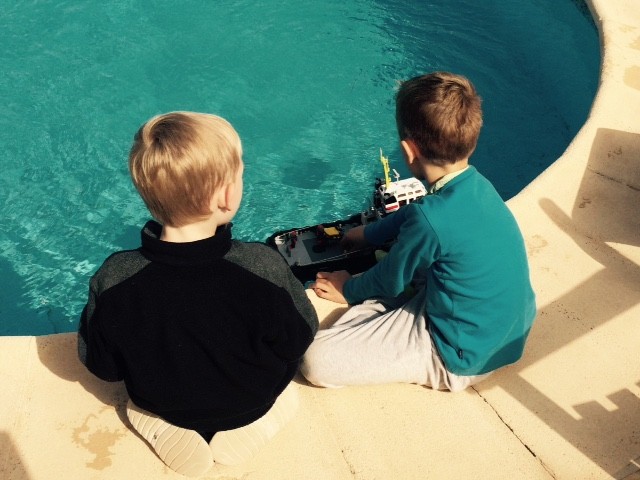 Sometimes I organise little meetings for people who are interested in hearing about our experience of autism and what helped our son. It's always great to meet mums who are new to autism. Our success gives hope and inspiration, whereas before the mums may have felt alone, and believed nothing could be done to improve their child's future.
At my meetings I discuss our experience with the Son-Rise Program. There is so much information on this website, but I believe it's even more helpful to hear from the parent's perspective; someone who has experienced the situation you may be in right now.
I explain how we found the Son-Rise Program principles so easy to implement - not just in the special Son-Rise room, but throughout the entire day. Lots of people have agreed that that the Son-Rise Program is a great protocol; but cannot imagine devoting so much time to it.
I'm not going to say it was the easiest thing to do, but I like to use this story:
When I attended the Son-Rise Program Start-up Course in the U.S., I met a man who was working there. He had spent over 3,000 hours in the special play room doing the Son-Rise Program with his son. Back then I found this unbelievable and the thought of doing something similar very daunting!
Today I tell my listeners that I spent over 4,000 hours in our special play room with my son doing the Son-Rise Program. And looking back I think it was not that difficult at all.
I want to give you hope that everything is possible if you want it hard enough. Start right now. You have everything to gain.
Don't put it off until you're perfectly prepared - as that will never happen!
To help you even more, I've made four educational video lessons, which help Autism parents tackle some common problems.
The course is for free at: Mini course
If you are an Autism parent and would like to know more about the Son-Rise Program and how to help your child right now, start learning about some of the Son-Rise principles. You can do that by watching the recording of a webinar, which I hosted with Linda Cecavová - a licensed Son-Rise Program Child Facilitator: Webinar Replay