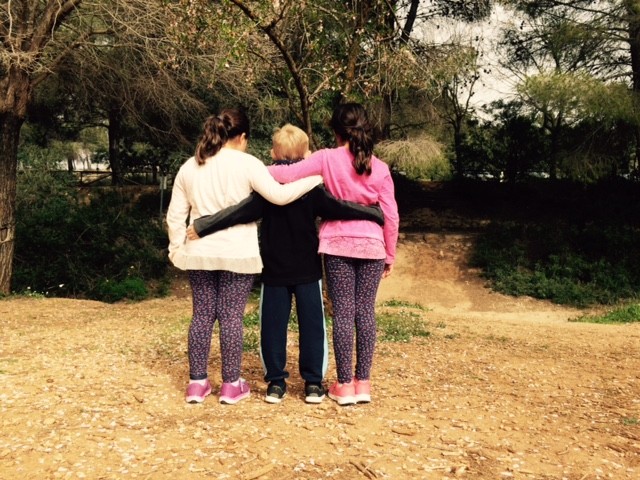 Today I would like to share my experiences with Tommy's schooling.
When my son was 2.5 to 3 years old and on his way into autism, he attended pre-nursery which is part of the British International School where he now attends Year 2.
His pre-nursery teachers could clearly see he was different to his peers. He was sad and quiet, he was non verbal. He showed no interest at all in the other children or their activities. He was just a lonely little soul, lost in his own world and repetitive behaviour.
When I returned from the Son-Rise training course the teachers were eager to hear about the Son-Rise principles, and particularly, the concept of a loving, non-judgmental therapy which would help our son.
To enable our son to feel more comfortable and safe we privately arranged a one to one helper, and familiarised her with the Son-Rise techniques. For years, Tommy was attending school for only 3 hours in the morning, and the rest of the day I would continue the Son-Rise Program at our home and in the play room.
As a mainstream international school, we could not expect any special treatment for our son. If we wanted him he to remain in this school with good and caring teachers, we knew it was our responsibility to engage a helper for Tommy to enable this.
We worked closely with his teachers, and always kept them informed about any new interventions we were implementing.
Of course, it was not only the Son-Rise Program, there were major dietary changes, chelation and other holistic approaches, which helped our son recover.
I believe the teachers could see how we were trying to do our best for our son, and when, little by little they began to see positive changes in Tommy they were keen to support us.
I remember when I once went to collect Tommy from school, the pre-nursery teacher came rushing to me, so excited because she heard him say 'bah' when the children were singing the nursery rhyme 'Bah, Bah Black Sheep'.
Another occasion which is imprinted on my mind is when Tommy could talk a little, but was in the echoalic stage (repeating everything back). His foundation 1 teacher asked 'How are you Tommy?' - of course he replied 'How are you Tommy?' His teacher smiled and said 'He will get there!' And you know what? She was right!
The teacher's attitude and support helped me stay strong and positive.
I would never blame the teachers for not being able to handle my child, who was clearly having problems. Also why should his peers suffer because of his behaviour?
Instead of blaming 'Whatever' or 'Whomever' for our children's problems and expecting others to deal with it, we, as parents need to take responsibility: are we doing the maximum we can to help our child?
We can ignore the problem - but that doesn't mean it will go away - No! It will become even bigger!
So do your very best pull out all the stops!
To help you even more, I've made four educational video lessons, which help Autism parents tackle some common problems.
The course is for free at: Mini course